See The Light
Miami Lighthouse History and Programs

---
In the News
Construction of "The Sash A. Spencer Educational Empowerment Center"
We express our appreciation to OHL Arellano construction for their pro- bono contracting services and in addition we extend our appreciation to the subcontractors, Miami-Dade County and the City of Miami, especially Commissioner's Sally Heyman and Bruno Barreiro and Mayor Tomas Regalado. This project was made possible by the generosity of our community.
Chairman's Annual Report to Stakeholders Highlighting Our Major Accomplishments in 2013
Presented at the Annual Board of Directors Meeting January 28, 2013.
2014 McCrea Volunteer Recognition Luncheon
On Friday February 14th, Valentine's Day, Miami Lighthouse held the annual McCrea Family Volunteer Recognition Luncheon, continuing a long tradition by recognizing our 2013 volunteers for their support and dedication to the organization.
Learn Braille Music through our Miami Lighthouse Distance Learning Online Curriculum
Click here for an introduction to Miami Lighthouse's Music Braille Online Course.
Voice Over Artist for Miami Dolphins Speaks at See the Light Luncheon
Keynote speaker Pete Gustin, who has overcome his visual impairment to become the voice over artist of the Miami Dolphins, spoke to attendees about programs and services Miami Lighthouse provides and how essential they are to the community. Listen to his keynote.
Purdue University Honors CEO Virginia Jacko
The highest honor Purdue University bestows upon its graduates who have held significant leadership positions is to be called an "Old Master." Selected from a list of 400 nominees, CEO Virginia Jacko was one of ten distinguished alums honored at the 2013 Old Masters recognition ceremony at Purdue in November.
University of Miami Sports Hall of Fame presents check to Miami Lighthouse
KC Jones, President of the UM Sports Hall of Fame, John Routh, Executive Director and Tracy Kerdyk, Secretary and Chair of the Golf Committee presented a $1,000 check on January 22nd to Virginia Jacko, President & CEO, representing the Miami Lighthouse for the Blind.
---
Upcoming Events
March 16, 2014 "Walk, Waggle and Stroll" Dog Walk at Shops at Midtown Miami
Join Miami Lighthouse for the Blind at the Shops at Midtown Miami on Sunday, March 16, 2014 as over 400 walkers with their dog guides, service animals and regular pets gather for a St. Patrick's Day-themed event raising awareness for guide dogs and service dogs of all kinds. The fun-filled event will feature a "Bagel & Bones" breakfast, talent and costume contests with prizes, a leisurely dog walk, goodie bags and music by Miami Lighthouse Better Chance Music Production Program™ musicians. Collect pledges from family and friends for a chance to win the Grand Prize for Most Participant Pledges Collected!
Click here to view Seventh Annual Miami Lighthouse Dog Walk flyer.
Click here to purchase tickets.
April 30, 2014 Music Under the Stars: Bon Appétit Miami
Join Legislators, school officials and community leaders on Wednesday, April 30th at Miami Lighthouse to celebrate over 20 years of free eye examinations for more than 85,000 children in need who failed their school vision screening but had no resources for eye care. Music Under the Stars: Bon Appétit Miami attendees will enjoy musical performances by Miami Lighthouse Better Chance Music Production Program™ students, instructors and special guests, food from great Miami area restaurants, beverages and a silent auction.
---
Recent Posts

Click here to read Florida Guide Dog Protection Act and White Cane Law.
Click here to read Miami Lighthouse website accessibility statement.
---
State of Vision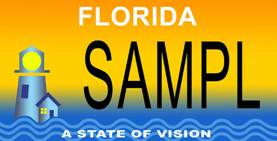 Sales of the "State of Vision" license plate support services to blind and visually impaired people. Miami Lighthouse is the recipient of a portion of the proceeds from the sale of this license plate. The cost is $25.00 in addition to the regular registration fee.


Agustin Arellano, Jr., Vice President, Finance/CFO, OHL Arellano Construction, CEO Virginia Jacko, Agustin Arellano, Sr., President, OHL Arellano Construction at Groundbreaking Ceremony for new 4th Floor,
July 15, 2013.
Click here to read press release and
view additional pictures.




Miami Marlins check presentation: PJ Loyello
Senior VP of Communications & Broadcasting,
David Samson Miami Marlins President,
Board Chair Agustin Arellano Jr.,
President & CEO Virginia Jacko,
Miami Marlins Outfielder Giancarlo Stanton,
Honorary Board Director Ray Casas and
Alfredo Mesa Executive Director of
Miami Marlins Foundation.




The Blind Visionary
All of Virginia's royalties and part of the publisher's
royalty income will be donated to blind services at
the Miami Lighthouse for the Blind
Click to read Ability Magazine